Genuine BMW Parts and Accessories Online Store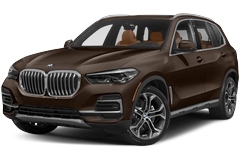 BMW, (Bayerische Motoren Werke GmbH in German translates to the Bavarian Engine Works Company), is a world renowned German automaker that has been making some of the finest automobiles on earth for over 100 years. BMW's history has its roots in Aviation, the "roundel" logo of the company is a nod to airplane propellers, after transitioning to becoming a luxury automotive company, the BMW 303, was introduced in 1933, which featured it's signature six-cylinder engine, BMW parts, and the iconic "twin-kidney" grille. The blue and white roundel emblem on the company's logo are colors that are inspired by the Bavarian state flag, which signifies the company's unwavering commitment to premier engine technology, and its Bavarian roots.
BMW has recently unveiled many notable models, which continue to highlight BMW's commitment to innovation and luxury. The BMW i3, stands as BMW's first foray into the mass-production of electric vehicles, which emphasize sustainable design and eco-friendly mobility. The BMW 2 series active tourer, which marked BMW's first venture into the front wheel-drive segment, by offering a practical and versatile driving solution for city based families. The BMW X5, has continued to be a strong testament to BMW's dominance in the luxury SUV Market, which blends superior performance with plush comfort. These models have truly exemplified BMW's unique blend of tradition with modernity.
BMW has continued to innovate with all of their engine and transmission systems. The most recent engines, particularly their M-series, often feature TwinPower Turbo technology, which optimizes performance with efficiency. These miraculous BMW parts integrate a combination of high precision fuel direct injection, variable intake geometry, with continuous camshaft adjustments. These BMW parts make it possible to achieve increased power, better fuel efficiency, while enjoying reduced emissions. As far as BMW transmissions, BMW's latest comes with the 8-speed Steptronic Sport automatic transmission, which provides quick shifts and an adaptive transmission control strategy that adjusts to the individual driver's unique driving style.
In terms of quality, OEM BMW parts emerge as the premier choice. These components are directly manufactured by BMW, adhering to stringent factory guidelines, and are subjected to rigorous quality control procedures during production. At BMWPartsDeal, we offer an extensive range of genuine BMW parts at unbeatable prices. At BMWPartsDeal, our team of skilled professionals is always ready to assist you throughout your purchase. Moreover, at BMWPartsDeal we pride ourselves on our prompt delivery service, ensuring that your brand new OEM BMW parts arrive at your doorstep in the shortest possible time. Shop today for the finest OEM parts for your BMW today, at BMWPartsDeal!